to host an exhibtion of his firm's work, japanese architect yo shimada has transformed tadao ando's 'house in nihonbashi' using optical film. located in osaka, ando completed the residence in 1994. the owner of the property invited yo shimada, who leads tato architects, to re-purpose the building as a gallery showcasing shimada's work. titled 'reorganization', the exhibition displays a wide variety of tato architects' past and future designs.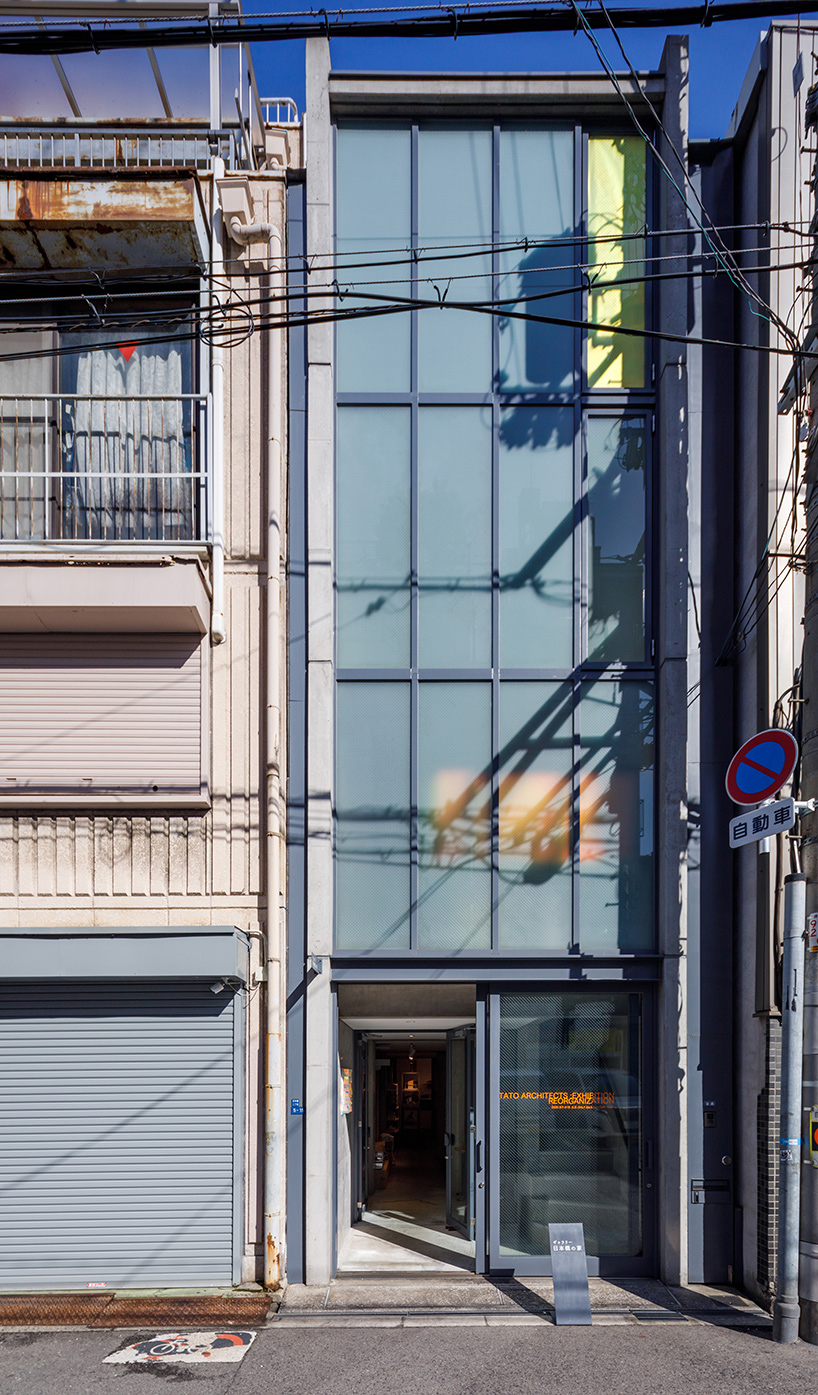 all images by yosuke ohtake
ando's original residential design has been renovated by tato architects as an exhibition gallery with six rooms and two 'vaults', one of which can be completely opened to the outside by moving its sliding glass ceiling. in the three-story atrium, an installation made of optical film contrasts the omnipresent concrete. the film, which was reused from a previous exhibition, artfully adds color to the space while reflecting light.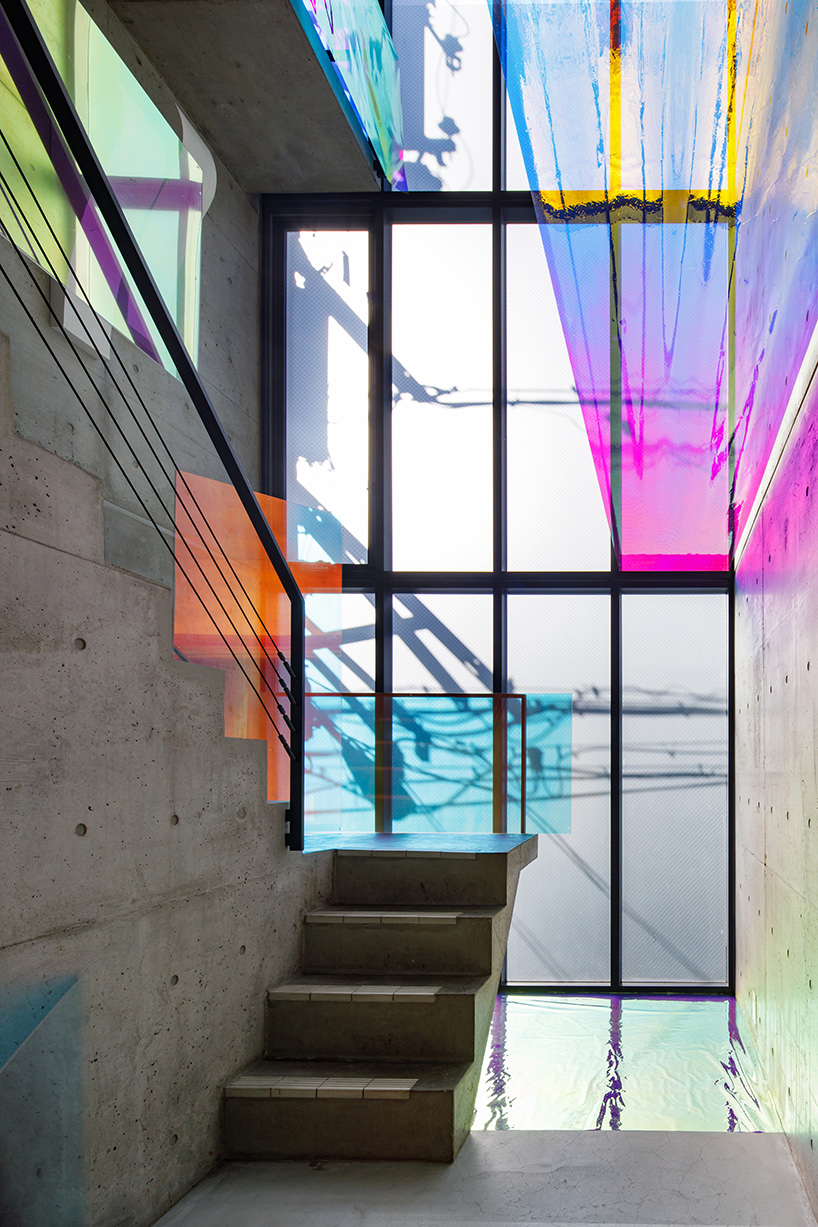 elsewhere, each of the six galleries has a different theme relating to the work of tato architects. each room contains scale models, prototypes, drawings, and photographs, which chart the trajectory of yo shimada's practice. recently featured projects by tato architects on designboom include a house and office with internal courtyards and a residence clad in a charred wood exterior. see our archive here and more details about the exhibition below.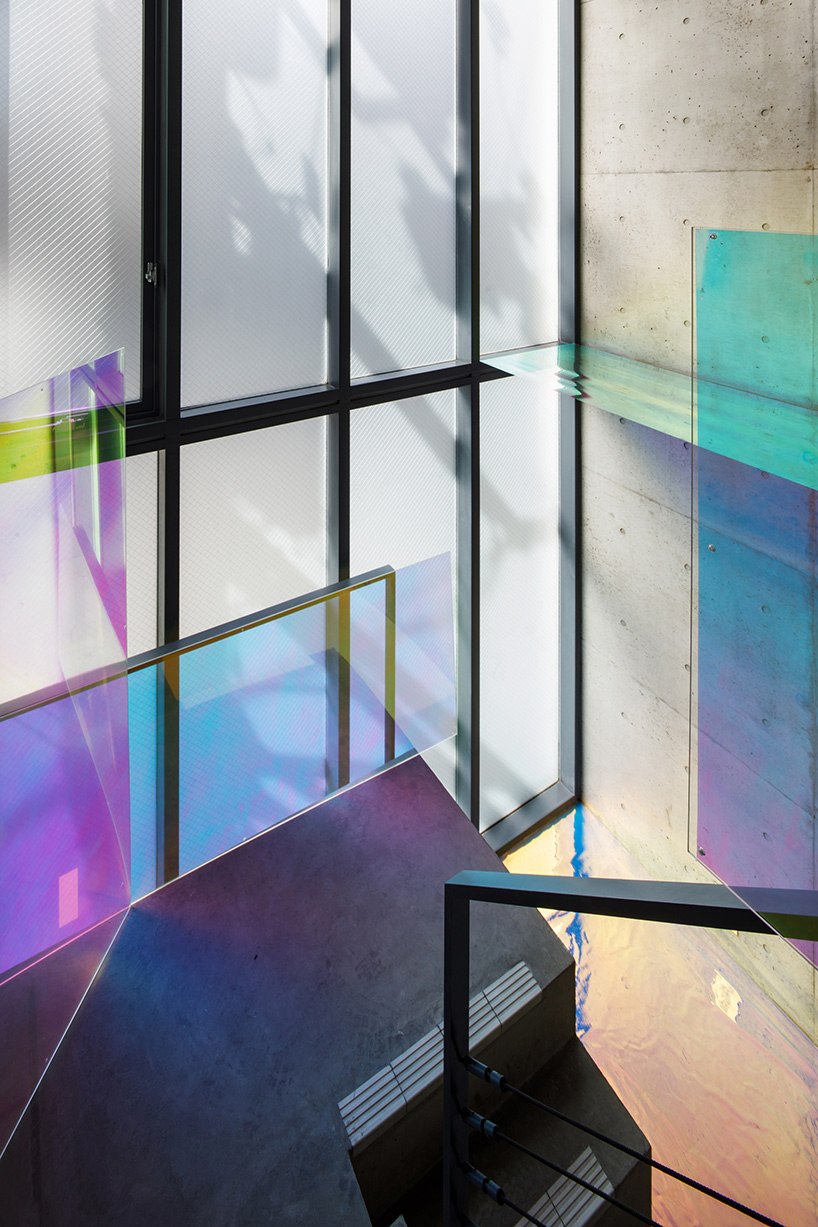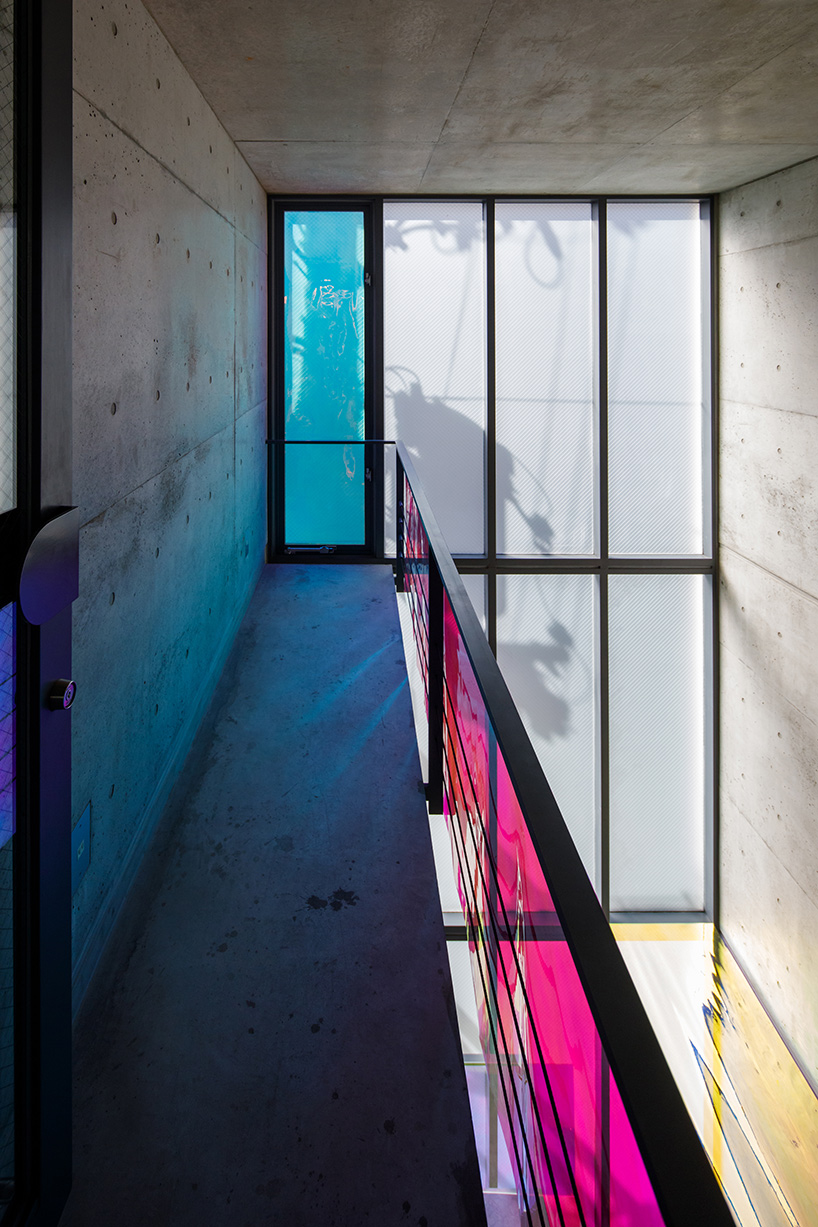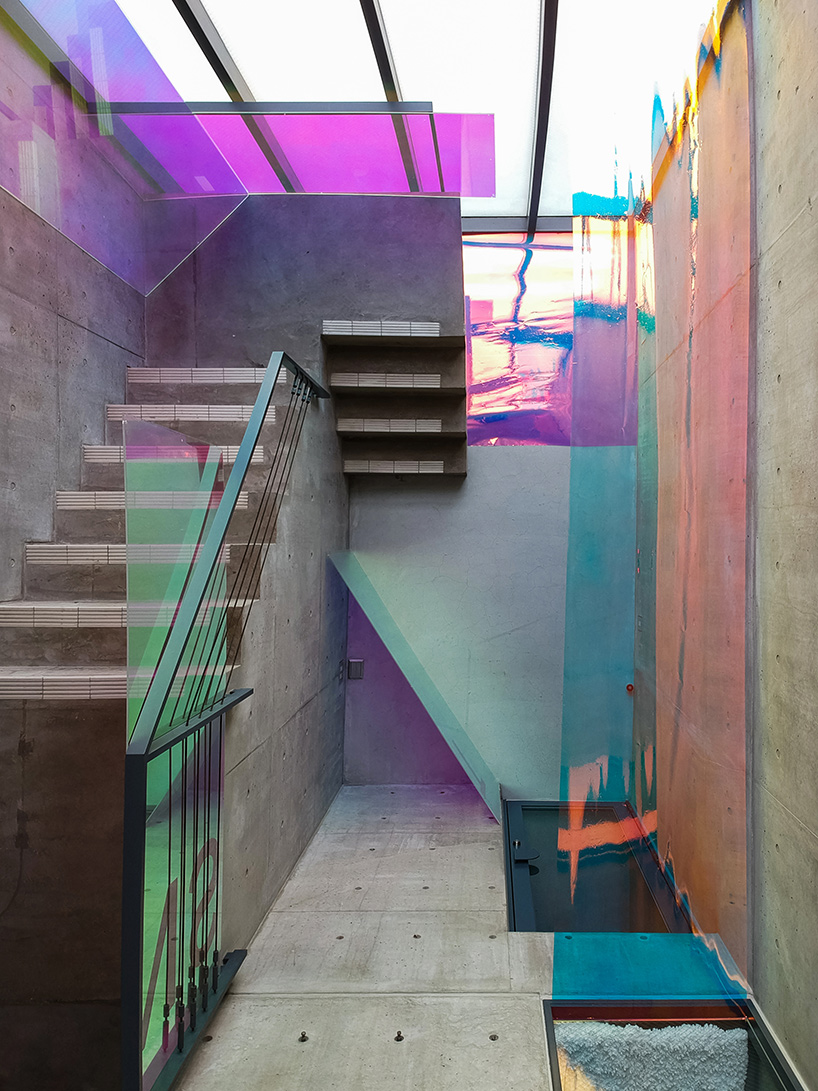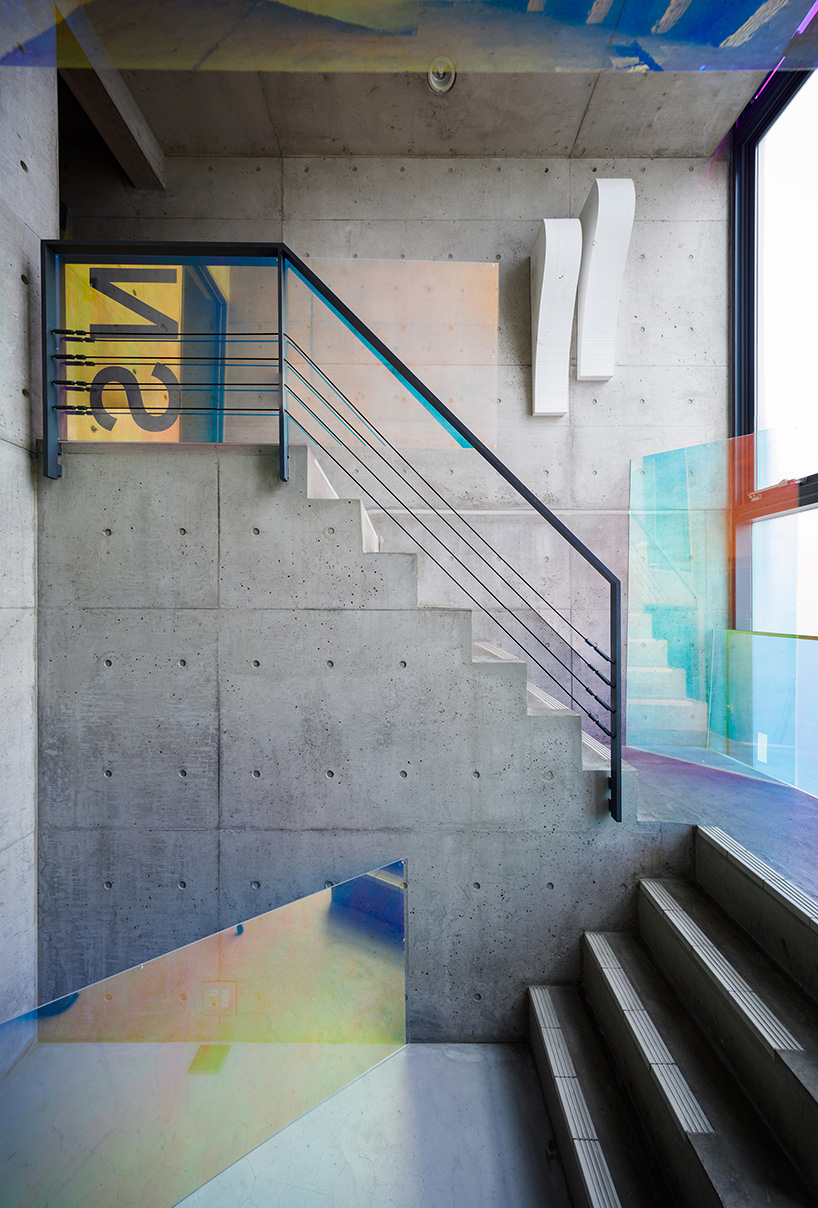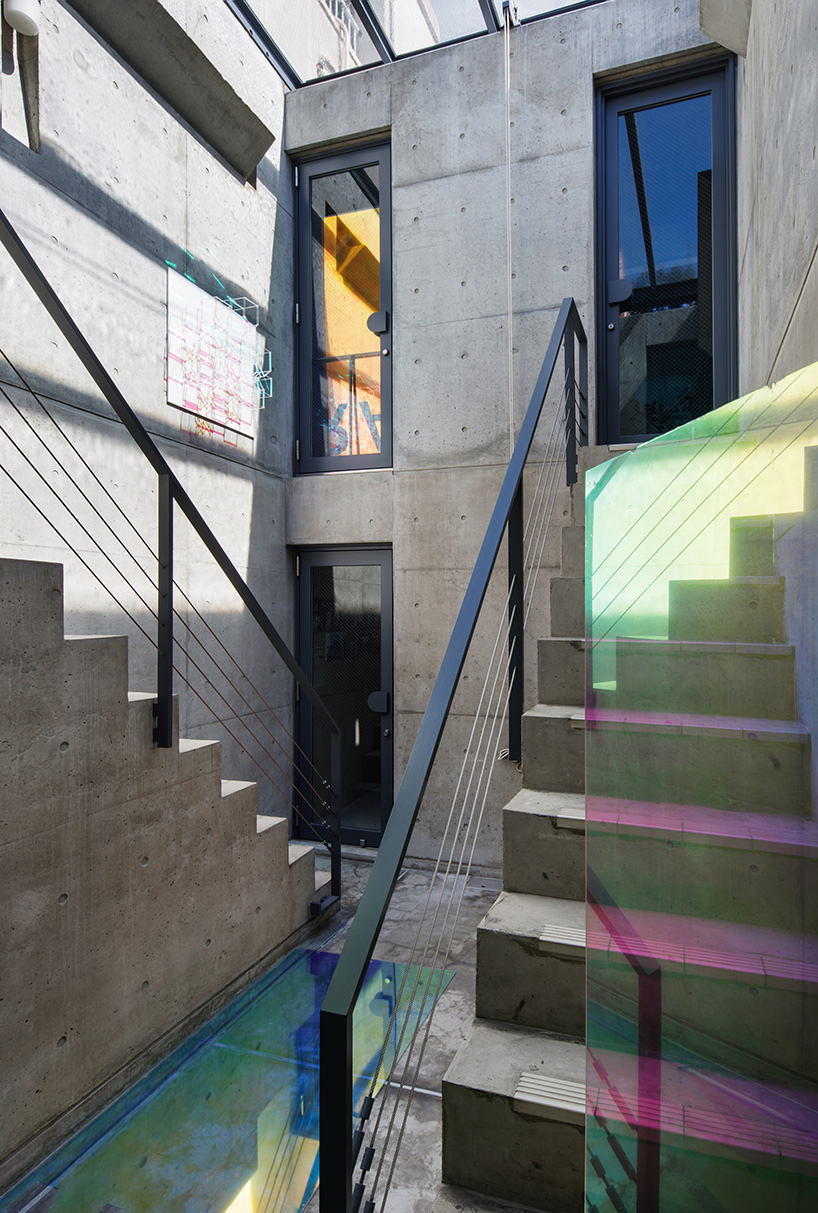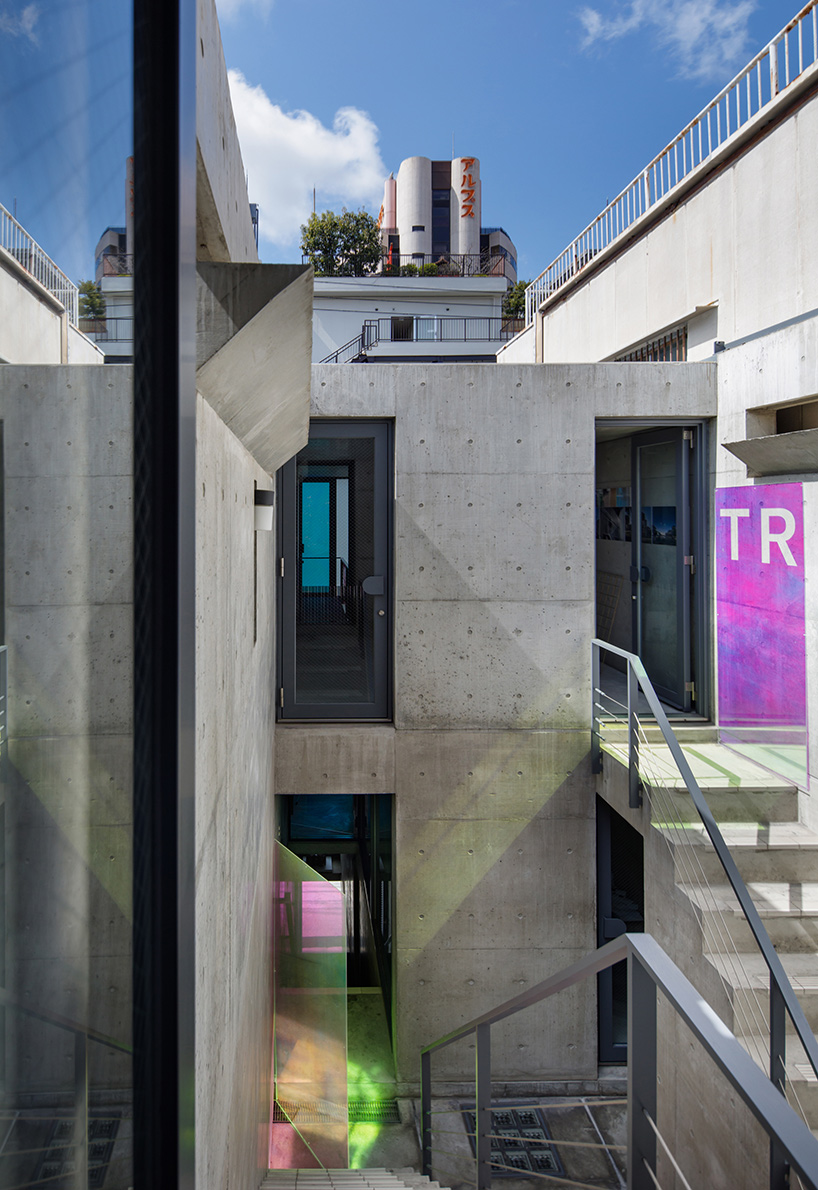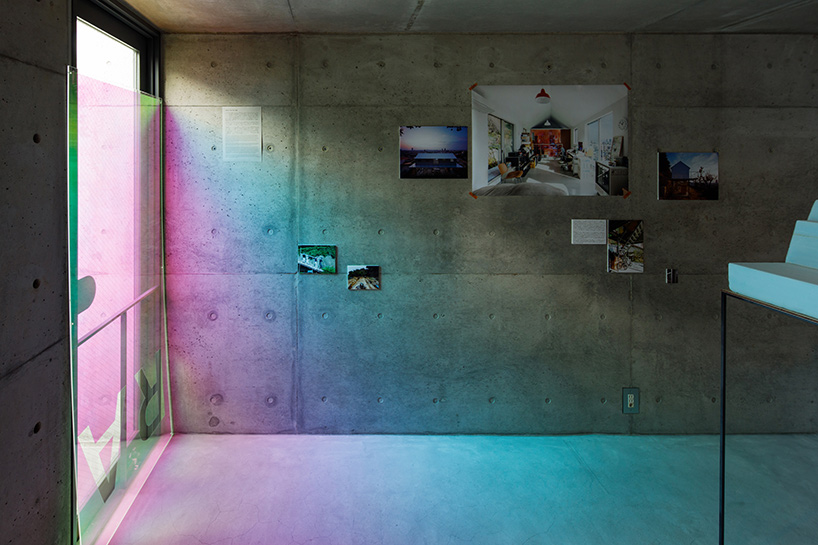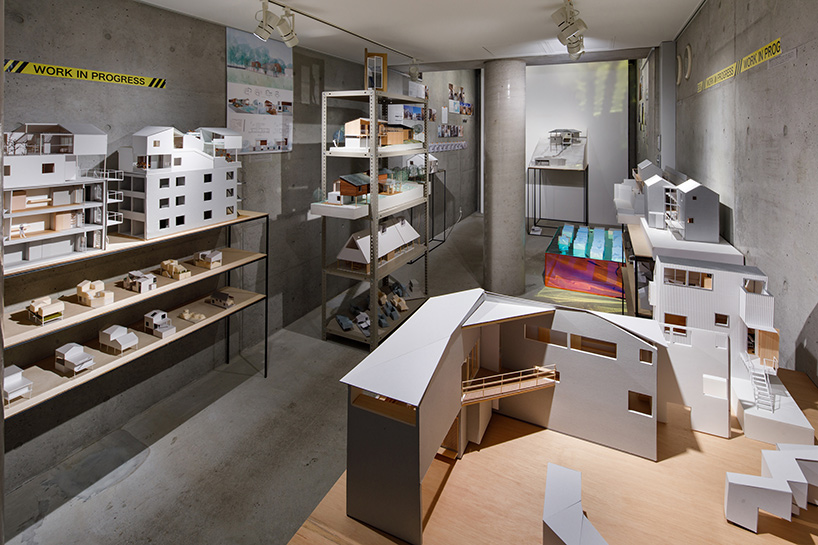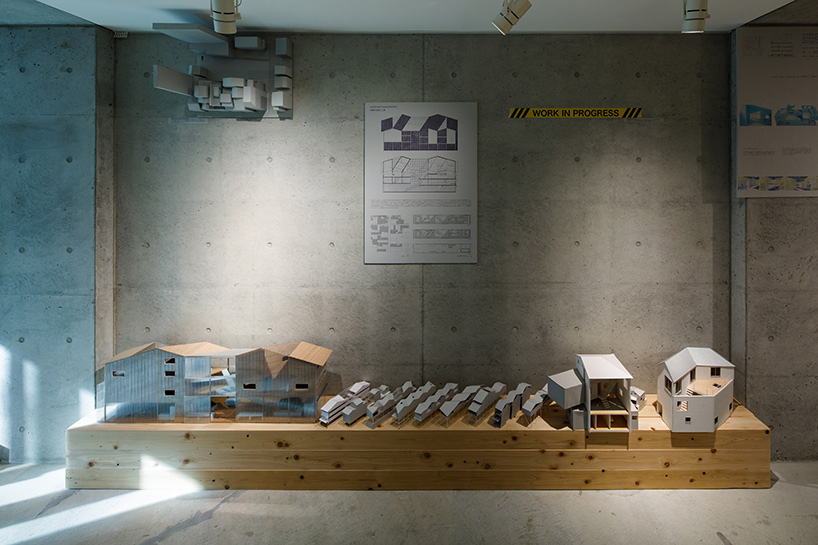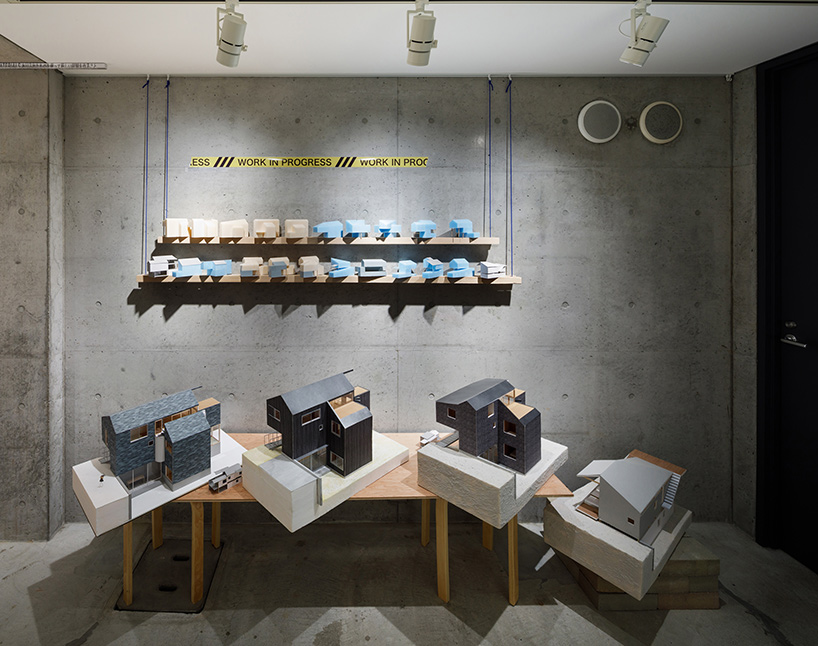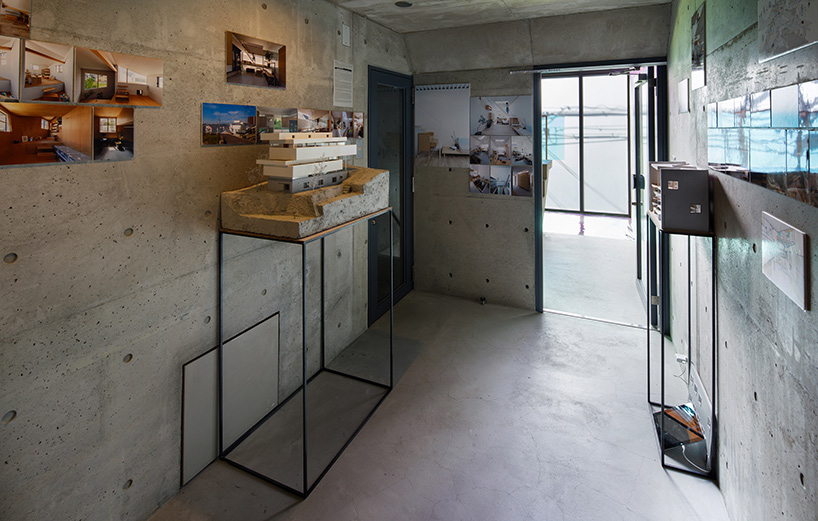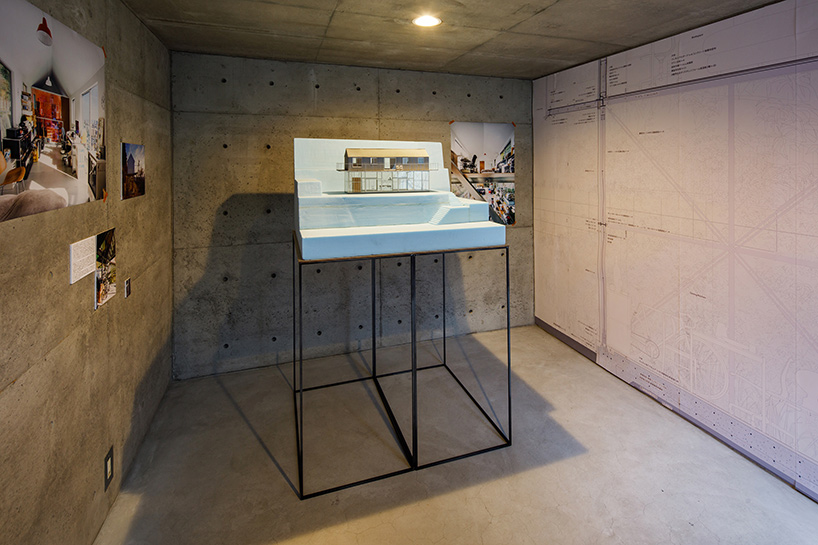 exhibition info:
title: reorganization
design: yo shimada / tato architects
details: march 7 – april 19, 2020 
– saturday and sundays from 13:00 – 17:00
location: 2-5 -15 nihonbashi, chuo-ku, osaka, japan
photography: yosuke ohtake
philip stevens I designboom
mar 26, 2020