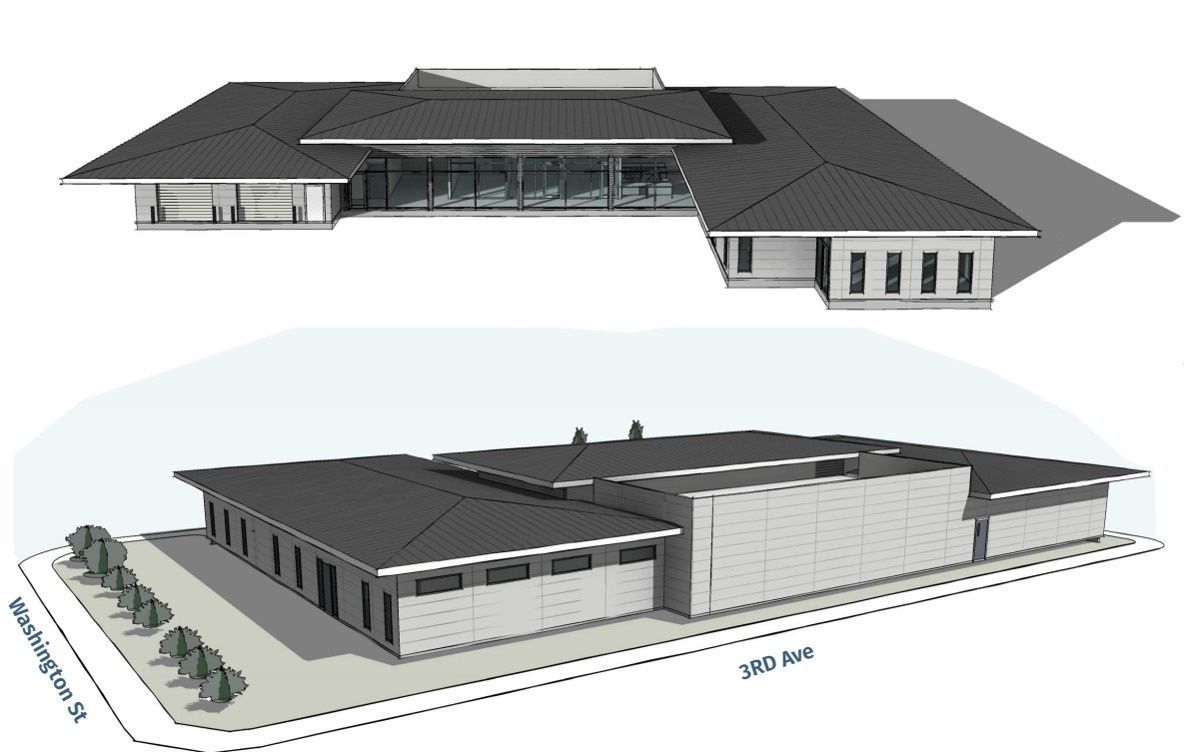 After years of delay, the Cowlitz County Coroner's Office will have a new home early next year.
The county commissioners Wednesday gave staff and Jackola Engineering and Architecture the go-ahead to continue designs of the new $5.5 million morgue. The 8,589-square foot building will replace the aging morgue on Third Avenue near the jail.
Coroner Tim Davidson said the existing 900-square-foot morgue is cramped, with room to conduct only one autopsy at at time. The morgue closes down when a body is under examination because there's no separate space for the public, he said.
The designs presented to the commissioners on Wednesday include a lobby, three offices, work spaces for staff, multiple autopsy bays, isolation room and a training area.
Davidson said this is the most defined and workflow-efficient design that's been presented in the last few years.
The cost estimate also includes coroner equipment, an emergency generator, installation of the freezer and cooler, furniture, IT equipment, permits, sales tax and a 10% contingency fund. The estimate also is more than double the $2.3 million the county had developed in 2016.
The project will require demolishing two abandoned houses on the corner of Washington Street and Third Avenue and the Washington State University Extension Office. Once the coroner's office moves into the new building, the old morgue will be knocked down and turned into a parking lot.