"Jewelry is an ornament," Coco Chanel once said. If that's the case, 'tis the season for bijou.
But jewelry is also very personal. A gift of jewelry can send a message. A ring or a necklace can be a romantic gesture or a gift of gratitude. A pair of earrings can signify that you know a person very well. Something that sparkles may signal a future. Ah, the pressure.
But there is a way to turn jewelry shopping into fun. Just make it about the city that you and/or your recipient love. A multitude of choices by New Orleans designers is there for the choosing.
The options are seductive, whimsical, bold and playful. There are cuffs with the image of shotgun houses in contrasting metals, botanical symbols such as oak leaves and wild irises, native wildlife such as pelicans and sea creatures, architectural designs featuring New Orleans iconic structures such as bridges and columns, and all things musical from secondline-parade images to musical notes, plus more abstract designs that symbolize the spiritual nature of the city.
However, a New Orleans theme is not a must when it comes to giving jewelry. Simply having something designed by a local artist can convey sentiment, an individual statement and a love note from the Crescent City.
Mignon Faget, who recently celebrated 50 years of design, covers all things New Orleans in her collections featuring everything you might find in gumbo (from crawfish to okra) to structures that make up the skyline (the cantilever elements of Crescent City Connection Bridge to the curvature of the Mississippi River to the Big Easy skyline) to all things Louisiana from fleur de les to voodoo dolls to red beans to streetcars.
Local artist Emily McDonald, who designs under the name Coralie preserves New Orleans images from maps and sheet music to iconic signs such as Jax Beer in resin necklaces and earrings for under $30. And Alison Ford offers spiritual symbols such as wings in sterling necklaces and earrings.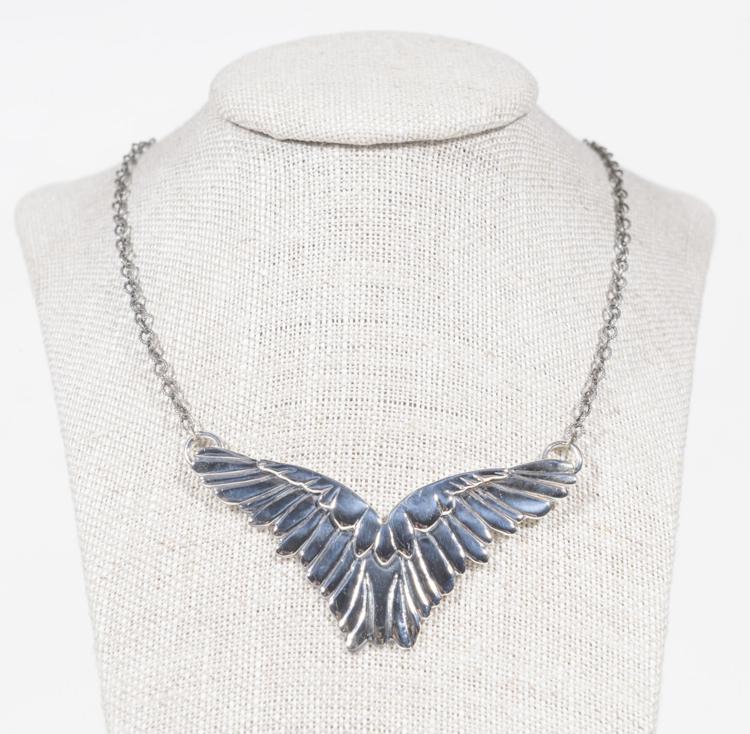 Other artisans, steeped in New Orleans culture no matter where they were born, offer clean or ornate designs in freeform style.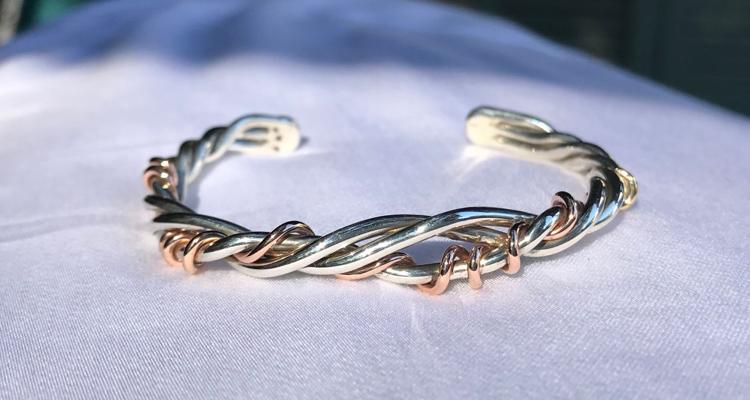 Danish designer Soren Pederson, who made New Orleans his home in the 80s, and credits the city for "an unfettered expression of creativity," offers clean minimalist sterling bracelets intertwined with 14-K gold wire.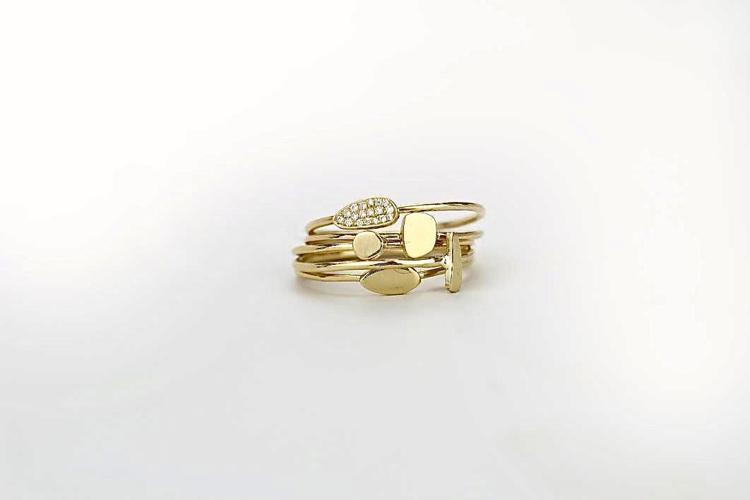 Marion Cage approaches her jewelry designs with the eye of the architect that she is. Margo Manning uses texture and finish on her abstract creations that send a message to those who understand the subtleties of the city, whether it is the rust and corrosion that reflects its history or the simple scrolling and curves of vegetation indicative of the lush semi-tropical plants here.
Pearls, the gift of oysters, are plentiful in local designs, such as the leaf and pearl necklace by Vitrice McMurray.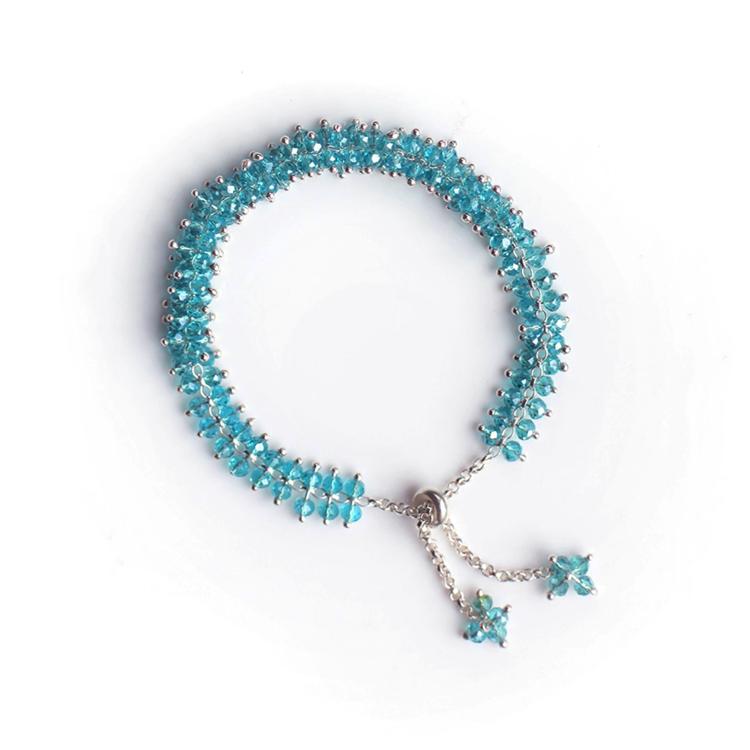 For jewelry designers Dominique Giordano, Rachael Adamiak and Catherine DeYoung, color is as dominant a force in their work as it is in New Orleans culture, their metals mixed with vibrant enamels or semi-precious stones.
"My enamel colors are inspired by the vibrant hued houses in New Orleans and by the glitter and sparkle of the Muses parade," says DeYoung in her artist statement.
And check out local designers at the Historic New Orleans Collection (520 Royal St. in the French Quarter, or online) for New-Orleans-theme jewelry, from abstract river-crescent necklaces to "Ain't Dere No More" bracelets.
You get the picture. The gift of jewelry from New Orleans, no matter the style or theme, is a gift of creative expression from a city known for its individuality. Check out these galleries offering an assortment of jewelry from local designers: Rhino Contemporary Craft Co. at 2028 Magazine St. (rhinocrafts.com), Gogo Jewelry at 2036 Magazine St. (Ilovegogojewelry.com), Ariodante Gallery at 535 Julia St. in the Warehouse District (ariodantegallery.com), and the local online gallery Where Y'Art (whereyart.net). Check out the websites of local artists for where their jewelry is sold, and take advantage of local weekend art markets (gogreennola.org/artmarkets).
Enjoy browsing before you buy. You can learn a lot about the city. If you still have reservations about deciding on jewelry for another, then be guided by the words of another style icon, Diana Vreeland: "You're not supposed to give people what they want. You're supposed to give them what they don't know that they want yet."
(Of course, you can always check the return policy.)